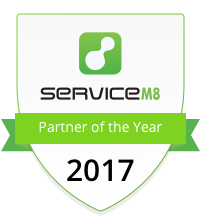 My name is Jodi, and FiPPeT is my business operated from my home in country NSW, Australia. I also have a major role as Business Manager for our main business – Landscapability.
At one stage I seemed to be searching endlessly for online solutions for Landscapability that did not cost the earth, which were user friendly for our employees and my husband.
Through this search and quite a bit of "Trial and Error" I settled on a couple of products : ServiceM8 and Xero being the game changers for us, both
taking our business from average to awesome within 2 years – these products suited our business perfectly and if I could get the seal of approval from my husband and our employees then it was surely a winner!  We have been using these products for some time now, and are happy to say that one of the best things about ServiceM8 & Xero is that they are continually evolving just like our own business!
I discovered there is a need for consultation & set up services catering for the Service Providers and Tradies who need a bit of a "leg up" into the digital world, so I took the huge leap and started my own business doing just that.
I became a certified partner of ServiceM8, Xero, Deputy, Quickbooks online and MYOB and can also offer advice on a number of other products that I use and recommend and just be a general support to you and your business.
In 2017 FiPPeT also became the inaugural ServiceM8 Partner of the Year. In early 2018 we became AUSTRALIA'S FIRST GOLD PARTNER and backed this up with a second 'Partner of the Year' Award.
WHAT IS A FIPPET?
Where does "FiPPeT" come from is a question I am often asked.  Well to explain I've added this photo ….  They are Mini Foxy x Whippets and we call them Fippets – my babies who are often under my desk as I carry out client consultations!