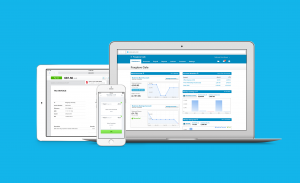 Beautiful Accounting Software – Xero can transform the lives of small and medium business owners. Invoicing, payroll, inventory, bank transactions: it's all there, beautiful and simple to use, with hundreds of extra add-ons. Small businesses love Xero.
Fippet joined forces with Xero recently even though we have been using Xero ourselves for almost three years now through our Landscaping business. Fippet is now an authorised Cloud Integrator and can help you set up your new Xero Account.
So many business owners and tradies pay someone to do their "books" – consider how much you can save by doing your monthly or quarterly reporting yourself.
To utilise Fippet's FREE service with set up and training for Xero, it is essential that you Contact Us before going any further – we will set up your new Xero account and then transfer full ownership to you, this is how Xero funds the services that Fippet can provide to you free of charge.
If you already use and love Xero but would like some further training, we can also work on an hourly rate to help you learn more about how Xero can work for you!